VERY INDULGENT CHOCO SQUARES
LITTLE CAKES, BIG PLEASURE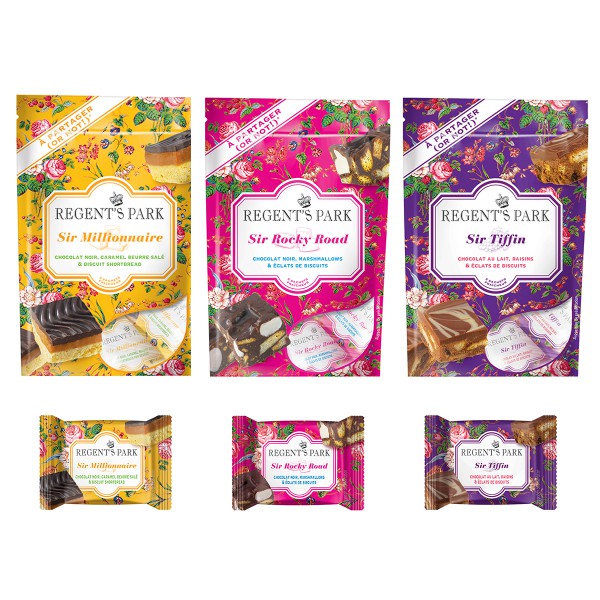 If, by chance, you happen to come across one of these 3 typically British treats, you should know what to expect: a very, very soft chocolate and totally crazy layers with chewy, crunchy, crispy textures…

Add the unforgettable creamy salted butter caramel heart of Sir Millionnaire… the super soft marshmallows of Sir Rocky Road and the generous sultanas and slivers of biscuits of Sir Tiffin… then you'll understand you're not strong enough to resist. Too bad !
-
SIR MILLIONNAIRE
: dark chocolat, salted caramel, shortbread
-
SIR ROCKY ROAD
: dark chocolat, marshmallows, biscuits
-
SIR TIFFIN
: milk chocolat, raisins, biscuits
In sharing bags of 5 minis, to share or not !
NEW MAY 2018
Similar products
Also