QUEEN CRISPY CHIPS
PERFECT FOR AFTERWORKS !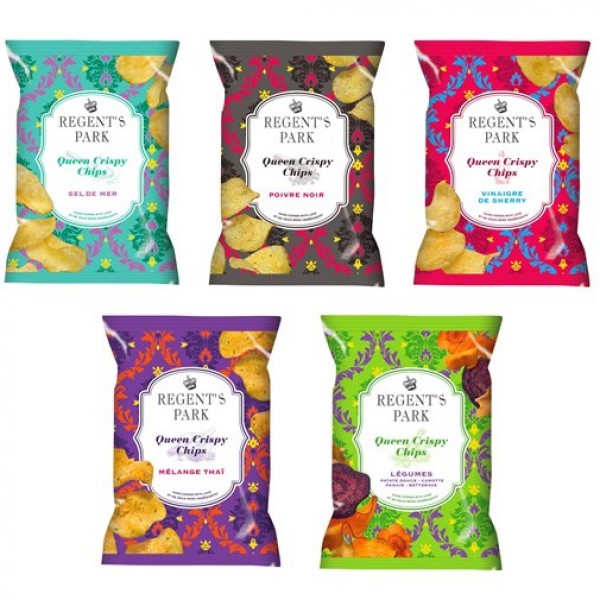 Queen crispy chips, the potato chip that will amaze you at afterwork parties. For sure, British people are not afraid of being too picky, so when it comes to potato chips, we are talking about perfect chips only.

- Sea Salt : Have a remarkable afterwork with sea salt queen crispy chips, so crispy and golden like the Quenn's crown. Simply a must-have !
- Black Pepper : Mighty, crispy and enhanced thanks to a finely ground pepper. Rediscover a potato chip with great character !
- Sherry Vinaigre : Crispy, golden and seasonned with sherry vinegar, driving the Biritsh crazy ! 
- Thaï : Offer your taste buds a 1st class travel with this surprising combination of thai flavours for a tasteful afterwork party !
- Vegetables mix : Did you think vegetables only belonged in your grandma's soup ? Wrong ! Carrot, sweet potato, beetroot and parsnip : 4 vegetables gathered in a must have bag of chips. 
Similar products