LA PARENTHÈSE BIO
A new brand of organic premium quality crisps!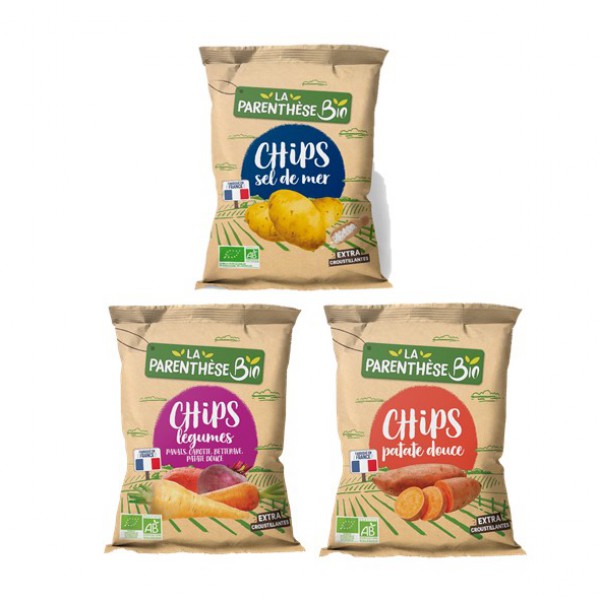 La Parenthèse Bio is a brand of
organic premium quality crisps
, intended to consumers who care about the environment and their well-being.
Its products offer an irresistible taste and crunchiness for a friendly and greedy moment. 
This brand offers crisps made with
raw materials :
Carefully selected
Cut into thick slices
Cooked with their skin.
A range of 4 flavours: 
sea salt
, a subtle mix of
vegetables
(parsnip, carrot, sweet potato and beetroot) and 
 sweet potatoes.
They are available in 2 formats: snacking and familial. 
Similar products