REGENT'S PARK HOT DOG
L'INCONTOURNABLE HOT DOG !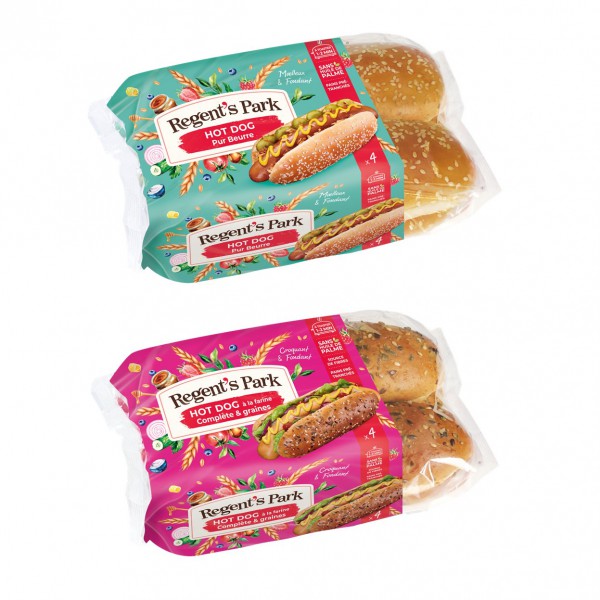 THE MUST-HAVE PURE BUTTER HOT DOG!

Fall for the must-have pure butter American hot dog with its light and melting texture.
A soft bread already sliced, always ready to be devoured.
A delight for lunch or dinner: it's a surprise in every bite.


THE ORIGINAL WHOLE GRAIN HOT DOG!

Melt for the first wholemeal hot dog. An original with a joyfully surprising texture that's softer than ever!
You'll love the crunchy and crispy sesame, flax, chia and pumpkin seeds. Already cut for simplicity, garnish it the way you like it.
Also