JOMO, french iced tea brand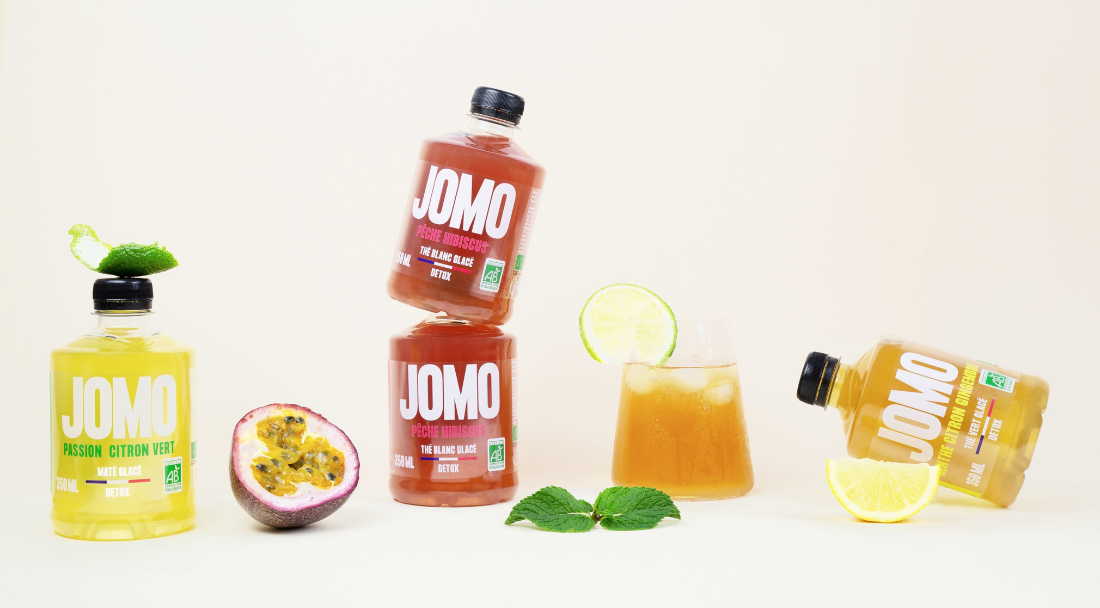 HEALTHY AND DELICIOUS FRENCH DRINKS
JOMO is a
French
brand of iced tea, brewed in the Auvergne region,
organic
and made with quality ingredients! Recipes with good fruit juice or fruit purée.
👉 4 references to discover: maté passion lime, white tea peach hibiscus, green tea mint lemon ginger, maté pomegranate lychee.
In 350ml bottles that are
100% recyclable
and stackable !