ELOA BIO 1,5L
FEEL THE CRUNCH !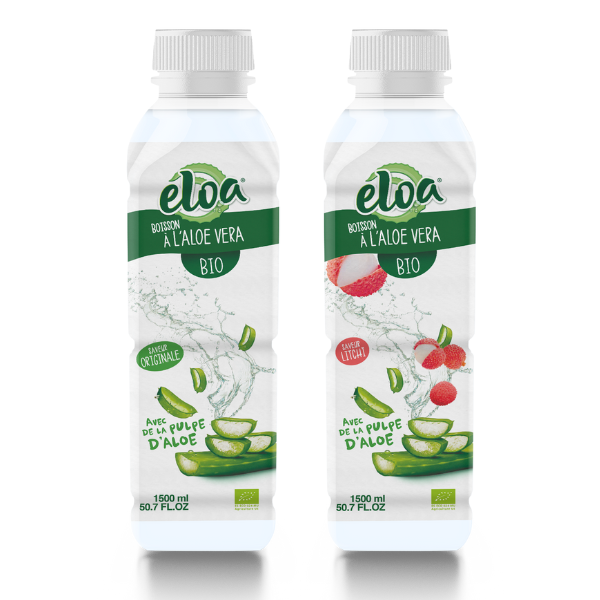 You knew it as Aloe Drink For Life, re-discover our improved aloe vera drink for even more crunchy: Eloa!

Made with respect for the environment in Spain in the heart of the plantations, the 100% natural pulp is harvested only a few hours before its packaging. 
The assurance of extreme freshness and incomparable crunch !

Refreshing drinks combining freshness and pleasure, real alternatives to sodas and other drinks too sweet.

The organic range is certified by Ecocert.

- ORIGINAL : The core Eloa flavour

- LYTCHEE : Finally the flagship perfume of the brand in organic version combining the crunch of aloe and exotic lychee.
Similar products
Also