THE GUTSY CAPTAIN KOMBUCHA 400ML
THE FERMENTED BEVERAGE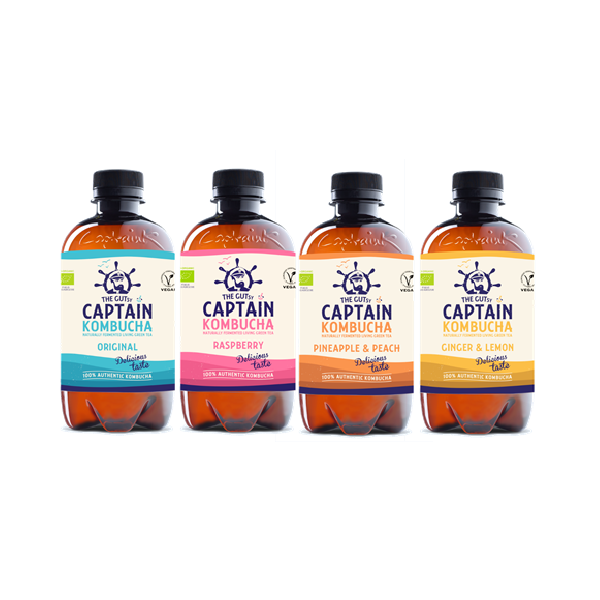 Kombucha is a refreshing drink from the fermentation of tea and sugar through the symbiosis of yeasts and bacterias for a delicious sparkling drink.

An ancestral drink improved by The Gutsy Captain Kombucha with its unique manufacturing process for an organic, unpasteurized and preservative-free kombucha drink with unparalleled quality and taste.
The Gutsy Captain kombucha is the only kombucha that preserves at ambient temperature with a wide rangeof flavors to suit all tastes.

ORIGINAL : The simple and original taste of the artisanal production of kombucha improved by Captain Kombucha.
GINGER-LEMON : A touch of ginger and lemon for a slightly spicy and refreshing drink.
FRAMBOISE : The intense and sweet taste of raspberry for a drink full of greed.
ANANAS-PEACH : A touch of exoticism combining pineapple and peach for a sweet taste.

Available in 400ml and 1L format in an opaque PET for a better preservation and an unique design.
Also