ELOA ORGANIC
A NEW ORGANIC RANGE FOR THE CRUNCHIEST ALOE VERA DRINK !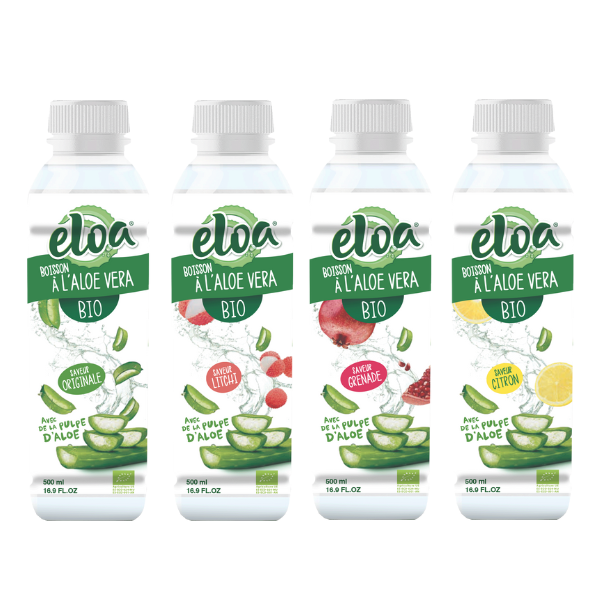 You knew it as Aloe Drink For Life, re-discover our improved aloe vera drink for even more crunchy: Eloa!

Made with respect for the environment in Spain in the heart of the plantations, the 100% natural pulp is harvested only a few hours before its packaging. The assurance of extreme freshness and incomparable crunch!

Refreshing drinks combining freshness and pleasure, real alternatives to sodas and other drinks too sweet.
The organic range is certified by Ecocert.

- ORIGINAL : Eloa is the core flavour of the range
- LYCHEE : Sweet and delightful, Eloa lychee combines the crunchiness of the aloe vera fresh pulp and exotism of lychee.
- LEMON : An explosive combination between fresh pulp of aloe vera crispiness and the lemon freshness.
- POMEGRANATE : When the pomegranate meet the crunchy of the aloe vera pulp for a drink full of greed.
 
Original is also available in 350ml bottles, an exclusive OOH format.
And for consumption at home, 2 flavors are available in 1.5L format: Original and Litchi now available in an organic version!
Also