MULTISEED
100% ORGANIC MULTISEED BARS !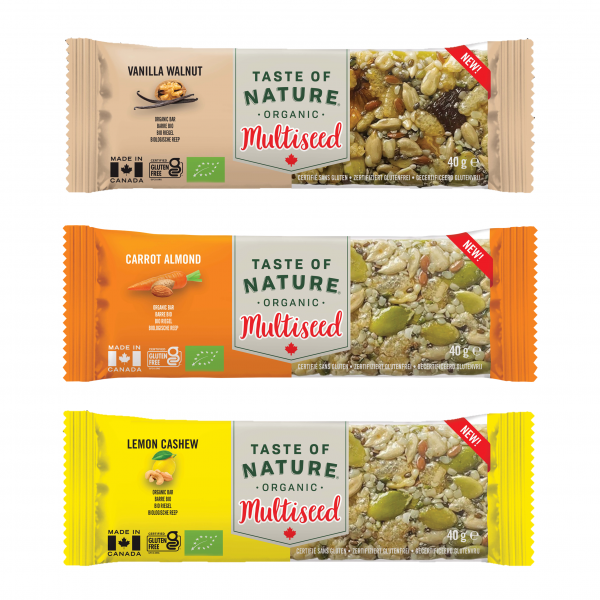 Discover the tasty Taste Of Nature bars, rich in seeds. Certified organic, vegan, gluten-free and palm oil-free, they have everything you need to enjoy them! Made in Canada from quality ingredients and seeds, Taste Of Nature multiseed bars are free of preservatives. 


Don't wait any longer and let yourself be tempted by the 3 Taste Of Nature organic bars!
LEMON - CASHEW

CARROT - ALMOND

VANILLA - NUTS 
Similar products
Also