ELOA WATERS
ORGANIC ALOE VERA INFUSED FLAVORED WATERS!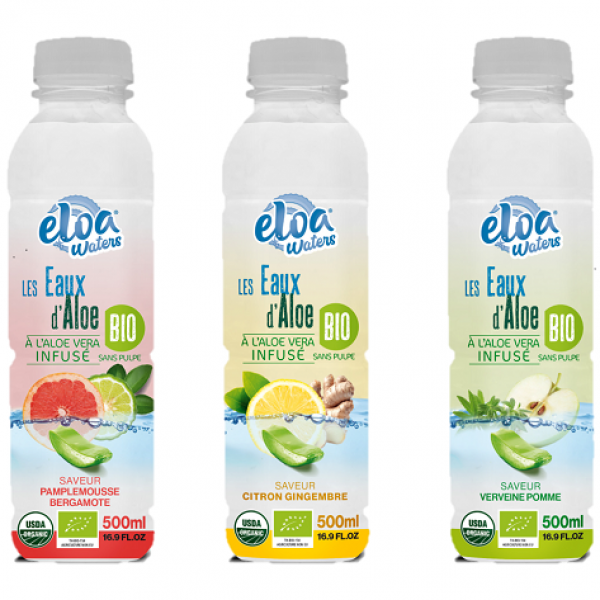 Discover the new Eloa Waters range, water and Aloe Vera infusions associated with fresh and delicious flavors!

Thanks to its unique and innovative manufacturing process, Eloa Waters is made from the pulp left over from Eloa Bio production. A responsible upcycling approach allowing the use of 100% of the edible part of the Aloe Vera for an infusion of water and Aloe without pulp, associated with natural aromas of fruits and plants!

Low in calories and sugar, Eloa Waters is a refreshing drink without added preservatives, food colorings and artificial flavors. It is thus a real alternative to sodas and other drinks that are too sweet.

The Eloa Waters range is certified organic by Ecocert.

Available in 500ml PET format.
Similar products
Also